TRATAMIENTOS PARA EL CARTÓN
GLUE APPLICATOR ROLL AND PAN CLEANER
SERCLEAN LC 83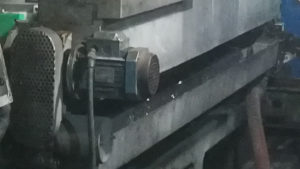 It is important to take care of and maintain all the elements of the machine to ensure their useful life time. The maintenance of the gluing systems ensures a good application and a good bonding.
The objective of the treatment is to clean without damaging the equipment  achieving an effective elimination of the organic contamination present in circuits.
Acid cleaning agent specially designed for the cleaning of incrustations in glue applicator rolls and pan.
Effective cleaning
Surfactants
Incorporates anticorrosive agents